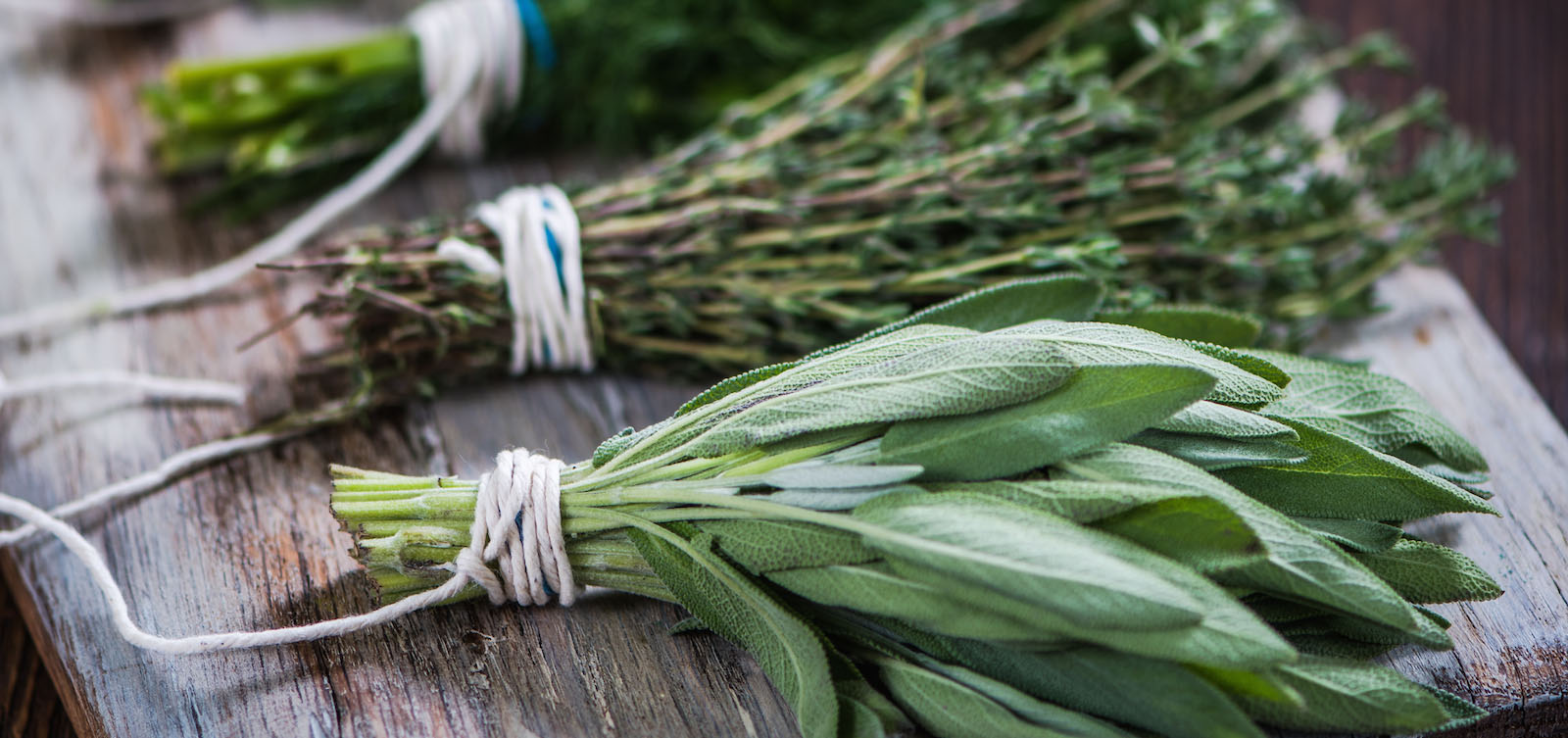 It's Christmas Thyme
01 January 2017
In recent years there has been a rapid rise in the use of fresh culinary herbs. Food trends have encouraged consumers to get rid of the added salt, sugar and fat in foods, and consider adding herbs to meals for flavour instead. Social media has even introduced daring food combinations such as Basil Chocolate and Lavender Biscuits. As people are becoming more adventurous with their cooking, there's an increase in demand for fresh herbs in the supermarkets.
Herbs are aesthetically pleasing to the eye, so a good visual display will draw the customer in. The fresh looking, bright coloured leaves, with plenty of volume are an attractive addition to any fresh produce department. Herbs in pots are increasingly becoming more popular, with coriander, parsley, basil, mint and thyme all available in supermarkets ready potted. This has been helped by the industry starting to improve the shelf-life and the consumer's education on how to care for your herbs in the kitchen. Potted herbs are grown to offer better value than cut herbs in packets, and there is less waste.
How long do the herbs you sell really last? And do you know what the flavour quality is like?
In our opinion, at this time of year, consumers are looking for three things when they are shopping for Christmas herbs; freshness, appearance and shelf-life. These are the most important parameters by which herbs are being judged by purchasers. Many people do their Christmas food shopping in advance and therefore the herbs need to have enough shelf-life to last until Christmas day. With herbs such as basil the consumer is also expecting the typical fragrant basil aroma and taste.
Customers can have unrealistic expectations when it comes to a potted herbs. The pot often contains many seedlings, which are forced into maturity over about 20 days. They are grown to be used within a week or two of purchase, unlike the Garden Centre plant with a strong root system, which will last longer.
At Innovative Fresh we go into detailed measures to help our clients stock only the best Christmas herbs. Aside from checking freshness, appearance and shelf-life, an important measurement we also carry out is the weight of the leaves versus the stem. For herbs in a pot we measure the actual weight of the leaves and we find the differences tremendous. The most important issues we encounter are inferior leaf quality, discolouration, dehydrated leaves or decayed leaves. In addition to this we also find that the aroma and taste scores of herbs such as basil are often disappointing.
When we purchase and analyse fresh herbs, we normally see huge differences between stores. In a pot of basil, the leaf volume can differ from 20 to 55 grams per pot. There can also be a vast difference in taste – sometimes we have samples with no flavour at all.
It can be disappointing to buy a pot of basil, only for it to wilt after three days. Educating customers clearly on how to get the best out of their pots is key for a long life, especially those like Basil and Mint that require a lot of water to survive.
We tell retailers and suppliers that the most important thing they can do is to check the quality of the herbs on the shelf regularly. Sadly it's not uncommon to still find inferior quality on the shelves with wilted leaves or dehydration often being seen.
Innovative Fresh gives an independent insight on the quality of fresh herbs on the retail shelf, comparing different retailers, suppliers and products in order to improve your products in the future. Our programmes can give the supplier and retailer insight into the quality, taste and aroma of their herbs.
Are your consumers really happy, and if not, what needs to be worked on? What is the difference between parsley grown in a field, compared to the Greenhouse product? Is there some improvement that can be made in the long supply chain to the store?
To create trust and keep it, a retailer needs to achieve consistency. At Innovative Fresh we work closely with retailers and suppliers across Europe, offering a unique service. We quality test fresh produce, but we do it from a consumer's perspective. This ensures that your customers consistently get the best in fresh. We offer detailed reports, analysis and competitor monitoring to help you only stock the best there is in fresh foods.
For more information on how we can help you achieve this contact us on info@innovativefresh.com.
Archives
Thank you - we've subscribed you to our free weekly report.